Jessica Miyuki in Japan
From billboards and jumbo screens to nationwide retailers and specialty boutiques, Jessica Miyuki's designs can be found all over Japan.
The Discovery

While working as a model and freelance designer in Tokyo, she would spend her free time illustrating and sharing her new art on instagram, where it was discovered by a local art agency.

On The Team!

The agency was drawn to her unique tropical illustrations and authentic beach lifestyle, and signed her on to be one of four surf specialty artists from America.

Big in Japan

Her canvas artwork and designs can be found on all types of products, ranging from cellphone cases, beach totes, makeup bags, hats, area rugs, and more, all across in Japan in over 200 stores!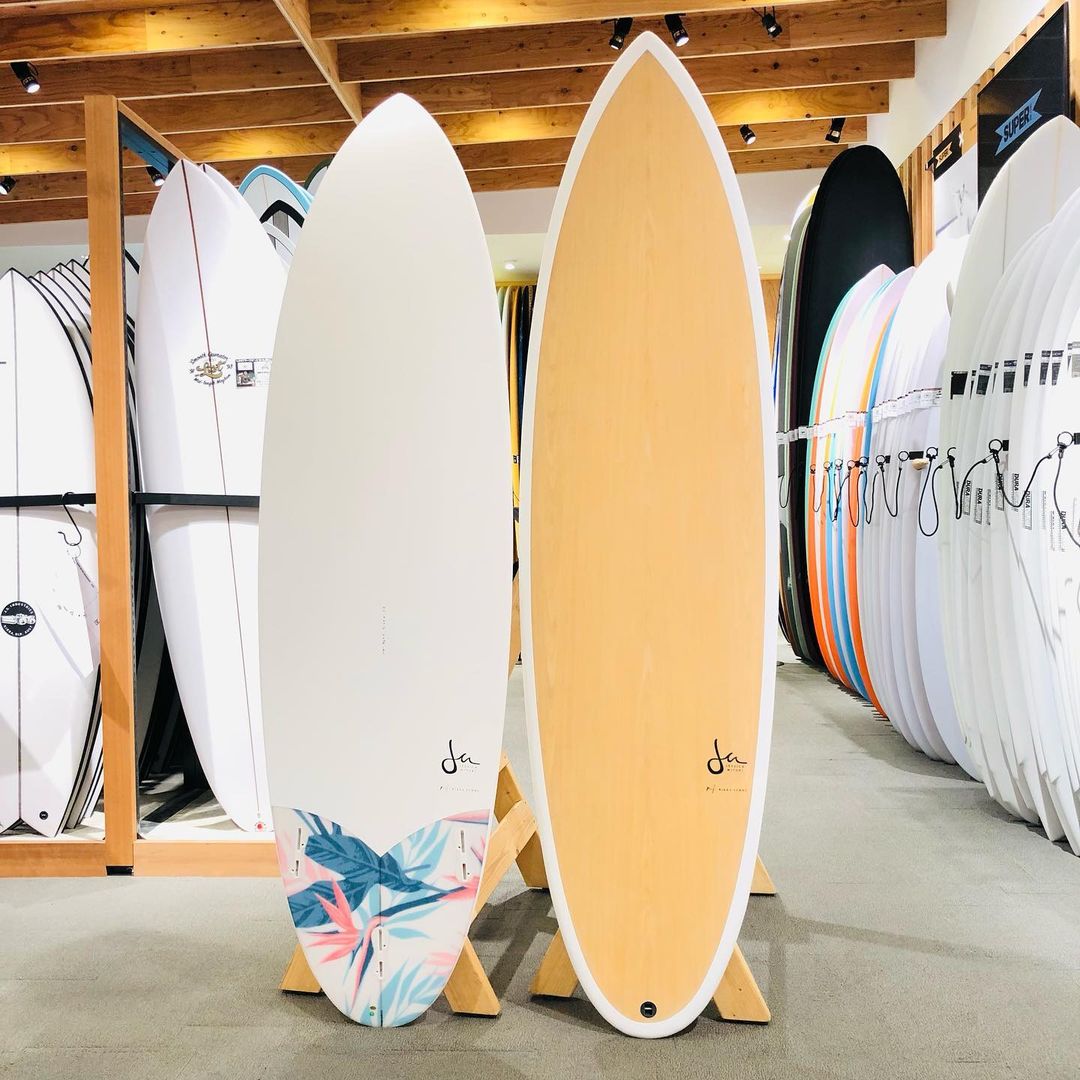 Murasaki Sports | Rikka Femme x Jessica Miyuki
With her merchandise selling well in various Murasaki Sports shops all across Japan, she was selected to collaborate with their in-house brand, Rikka Femme, to design artwork for two surfboards, a skateboard, and wetsuits!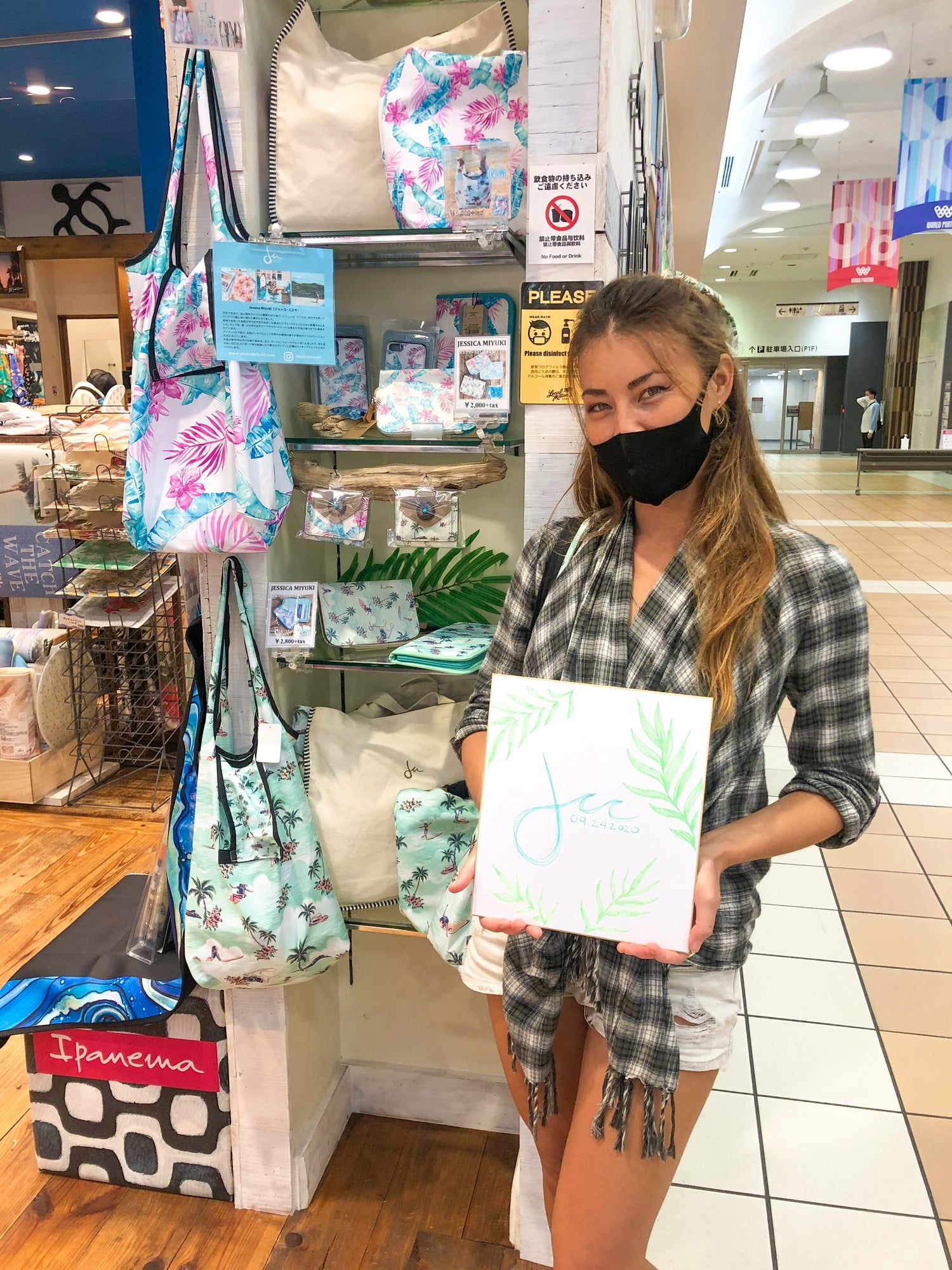 JessicaMiyuki Merchandise
Jessica Miyuki branded products and canvas art of all sizes are on display at various galleries (previously Venus Fort in Odaiba) and are available to purchase online through La Leia at Rakuten.
For Japanese online shoppers, click the button below to see all the products!
Shop the Japanese Site!